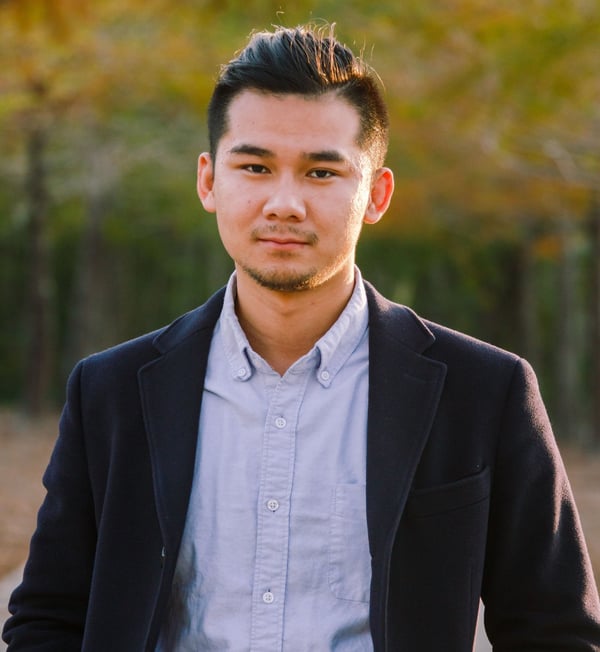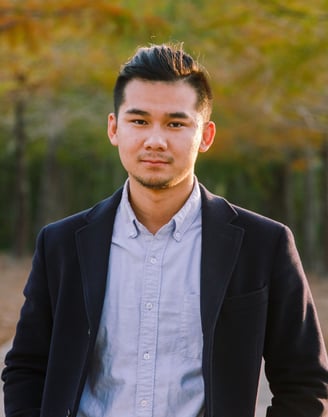 Data Insights for big success
I'm Atticus Li,
I specialize in conversion rate optimization, marketing strategy, and behavioral economics. I optimize marketing strategies with a data-driven and behavioral approach for remarkable results. Let's collaborate for your marketing success.
As a data scientist, my passion lies in uncovering valuable insights that unlock hidden profits for companies across diverse industries. I approach my work with honesty, transparency, and a strong analytics focus. Utilizing a humanistic data-driven approach and multidisciplinary thinking, I strive to give you an edge against the competition.
Let's collaborate to achieve your marketing goals with data-driven success.
Conversion Rate Optimization
As a CRO Expert, I maximize online performance using powerful tools like VWO, Optimizely, and Unbounce for impactful results.
Through heatmapping with CrazyEgg, Hotjar, and ContentSquare, I gain valuable user behavior insights. I also use advanced analytics with Mixpanel to track strategy effectiveness.
Experimentation drives my approach, enabling data-driven decisions for optimizing website conversions. Let's elevate your online success through CRO!
Storytelling With Data
Inspired by "Storytelling with Data" by Cole Nussbaumer Knaflic, Google's People Analyst. I craft compelling narratives using data. Let's collaborate to turn your data into captivating stories that drive action. Get in touch today for data-driven storytelling that achieves remarkable outcomes!
Marketing Data Analytics
I specialize in data-driven decision-making, leveraging an array of powerful tools: Google Analytics 4, Adobe Analytics, HubSpot Analytics, Mixpanel, SEMrush, Moz Pro, Crazy Egg, and BuzzSumo. These tools provide invaluable insights into user behavior, website performance, content effectiveness, and keyword rankings.
Data Visualization
As a data visualization expert, I breathe life into your data using tools like Tableau, Google Data Studio, and more. With a user-centric design, I create visually engaging and intuitive insights for your team to act upon. Let's collaborate to unleash the power of data visualization for your success!
Behavioral Economics
Using Behavioral Economics for Marketing, I blend psychology, economics, and neuroscience to transform marketing strategies. Using behavioral science insights, I craft personalized messages that deeply resonate with customers, driving higher conversions. With a focus on choice architecture, pricing strategies, and loyalty programs, I deliver data-driven results, empowering brands to stay ahead. Let's unleash the potential of behavioral economics and redefine your marketing success.
Email Marketing + Landing Page Optimization
I specialize in Email Marketing + Landing Page Optimization, leveraging split testing to achieve remarkable results. With engaging email campaigns and optimized landing pages, I ensure a seamless user experience that drives higher conversions. Using data-driven insights, we refine strategies for maximum impact.
1. Business Goals
In this crucial phase of the process, I dive deep into understanding your business objectives. By collaborating closely with your team, we define clear and achievable business goals. We identify key performance indicators (KPIs) and establish relevant metrics that align with your overall vision. These well-defined parameters serve as our guiding compass, ensuring that every marketing decision we make is purpose-driven and focused on driving measurable success.
2. Data Strategy
With business goals in place, I develop a comprehensive data strategy to guide our journey towards achieving those metrics. This involves harnessing the power of data to gain valuable insights into your target audience's behavior and preferences. By leveraging cutting-edge tools and analytical techniques, I interpret the data to identify opportunities and optimize your marketing efforts. This data-driven approach enables us to make informed decisions, adjust strategies as needed, and stay agile in an ever-changing market landscape.
3. Business Impact
Beyond just numbers and charts, I believe in the art of storytelling with data. As we implement the data strategy, I transform complex data points into compelling narratives that bring clarity and understanding to your marketing efforts. Together, we evaluate the impact of our strategies against the established KPIs and metrics. By continuously measuring and analyzing the outcomes, we gain valuable insights into what works best and make data-driven recommendations for further optimization.
Check out my previous work
Rather than continuing to tell you what I can do, why not take a look for yourself? I'm proud of all my previous projects, and believe the success I've managed to cultivate in the past speaks for itself. Follow the link below to see some of my work.
While I have worked with many marketing analysts over my career, Atticus Li stands out as one of the very best. He's a top-notch analyst, a shining example of analytical prowess and relentless curiosity. With an unwavering commitment to data integrity and a penchant for innovative problem-solving, Atticus made major strides in advancing our analytical prowess to becoming a much more effective marketing group at SVB.
- Blake Park | Marketing Executive
Atticus is one of the most well-rounded people I have ever met. He is the epitome of a life long learner and has plunged into the depths of different topics time and time again. Atticus does plenty of research in his own time and tries to mold his own ideas out of what he learns, and he loves to discuss them with his peers and professors. His ability to evaluate different sources and utilize the context of material when he looks into topics is something he does better than almost any of my peers.
- Paul Schnorenberg | Vice President
Atticus is a highly intelligent, data-driven, and empathetic professional who is an absolute joy to work with. He has a very humble personality, making him easy to approach and work alongside. I would choose to work with him again if the opportunity arose.
- Aiko Yeh | Channel Marketer
In the realm of marketing, experimentation is the alchemist's quest, transforming data into golden opportunities.